Nov 22, 2021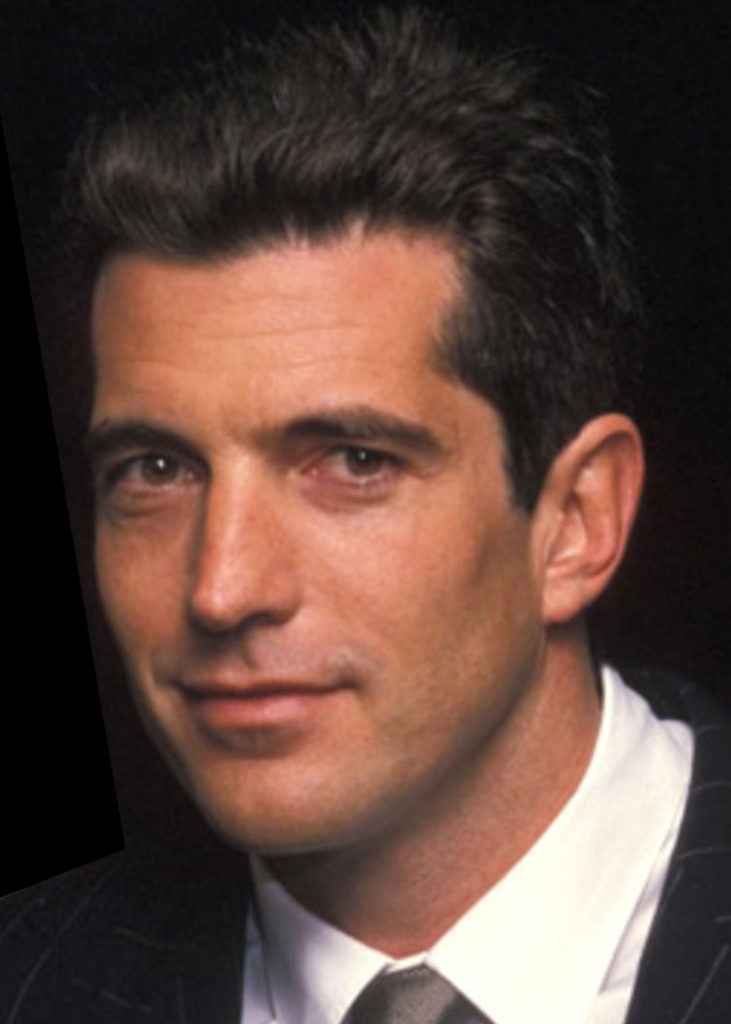 John F. Kennedy Jr.
This is a cautionary tale about too easily accepting assertions and rumors as fact.
The story starts exactly 58 years ago today, when I was a senior in Lenape High School in New Jersey listening to the announcement that President Kennedy had been shot.
A few days later, I drove with friends to Washington to attend the funeral procession. Seeing the cortege with my fallen president's casket pass by was an unforgettable emotional experience.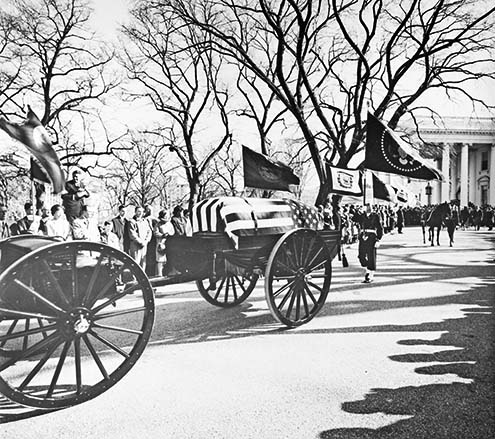 When I returned home, I was so moved by the famous photograph of JFK Jr. saluting his father, that I painted a watercolor version of it: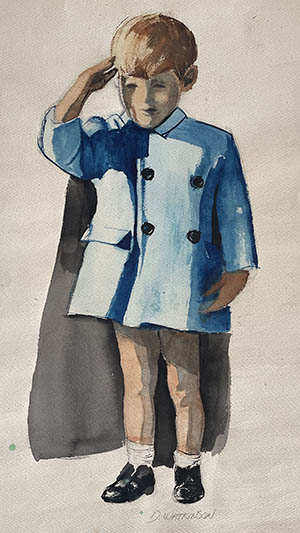 The following year, I was lucky enough to win a Navy scholarship to the University of North Carolina at Chapel Hill to study physics.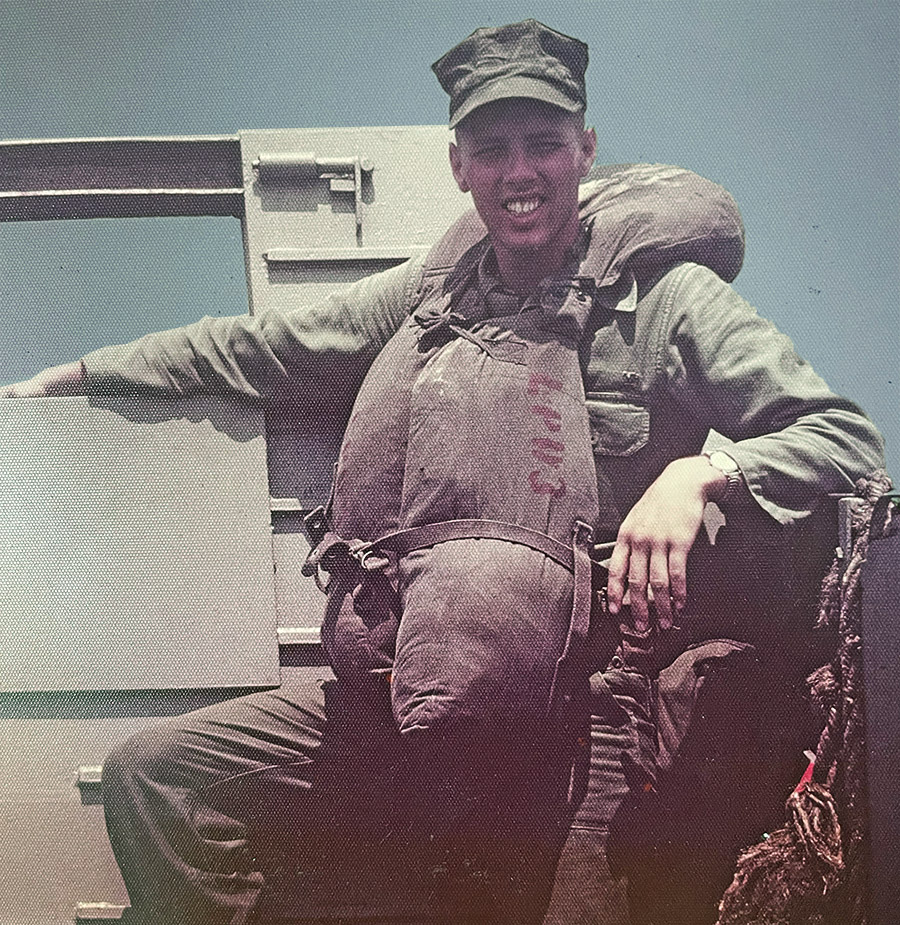 Amphibious assault training with Marines in Little Creek, VA, 1966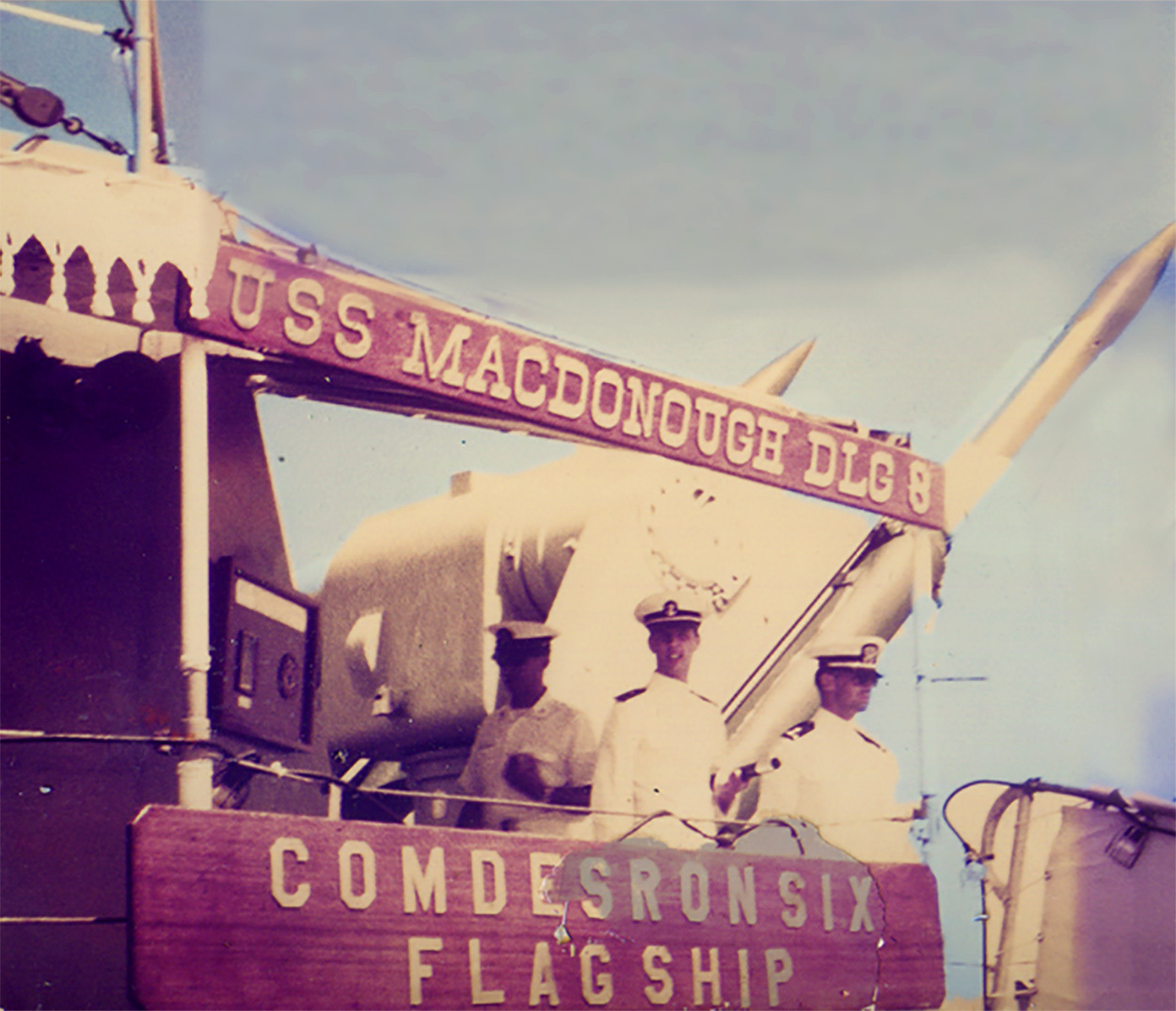 Standing watch in port on a Frigate in the Mediterranean -1967
I spent almost four years training on active duty and in school. In a Midshipman fight program, I had gotten as far as a few hours of solo and had orders to the Navy Flight School in Pensacola, Florida.
However, I had to take a medical leave from the program with the intention of returning to the navy, when I was well enough. Not sure I could return, I felt shame that I had let my country down after all it had given me.
But a few months later, the assassination of Martin Luther King and Senator Robert Kennedy began a long string of events that eventually led me away from the navy toward the radical left.
One of the most influential events for me was seeing evidence in a radical 1970's newspaper that E. Howard Hunt (a former CIA officer) was involved with the murder of President Kennedy. (Many decades later, Hunt confessed to his son on his death bed that he had indeed been involved in what he called the "Big Event." Even though you can hear the confession here, the mainstream media continues to ignore the truth.)
During my years on the left, I met many good-hearted people with good intentions. I learned about the inequity in the economic system that creates virtual wages slaves to be exploited by an elite ruling class. I learned about the struggle of black people, as I worked with groups like the Black Panthers. And I learned about the struggle of gays and bisexuals working with organizations creating the "cultural revolution."
I also learned what a dysfunctional misguided mess the left can be.
Putting politics aside, I started a 40 year career in movies and TV in Los Angeles on set and off, creating and programming graphics, animations and videos for scenes where actors interact with screens large and small.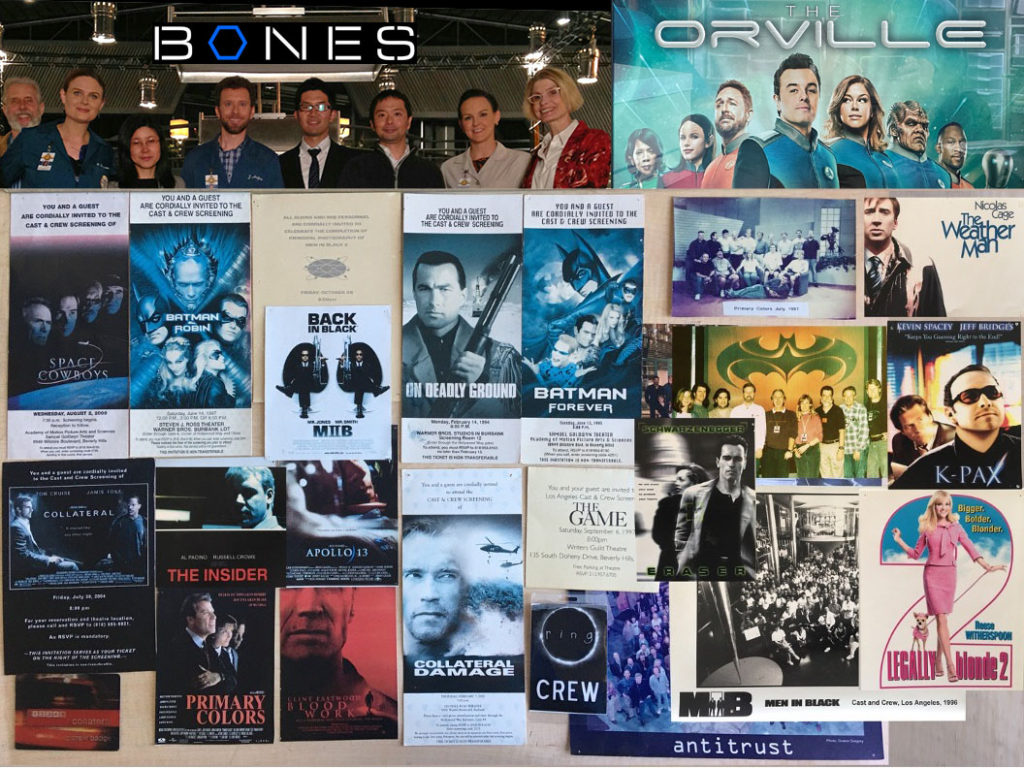 However, my feelings about the murder of President Kennedy were rekindled, when I heard of his son's death in 1999. And then last year, I was surprised and hopeful, when I heard a rumor that a military team loyal to his father had helped JFK Jr. fake his own death.
Basically, the story is that loyal flag officers (generals and admirals) and other patriots developed a long term (multi-decade) plan to take the country back from those who conspired to murder President Kennedy in what was essentially a coup by nefarious domestic and international forces.
Those same dark forces made plans to stop JFK junior's assured victory in his upcoming run for Senator from New York in 2000, by eliminating him and installing Hillary in his place.
When the loyal flag officers heard about the plot to kill JFK Jr. in 1999, they arraigned to help him and his family fake their deaths in the mysterious nighttime crash into the ocean of his private plane [remotely controlled.]
Still angry about the assassination of my president, I hoped that this "conspiracy theory" promoted by the "Q" movement would turn out to be true.
Months before the 2020 election, I heard the claim that JFK Jr. would only reveal himself when "Joe Biden is gone." It was a statement that didn't make sense to me. Since Biden appeared to have no chance to win the presidency, he could pose no threat to JFK Jr. But then Biden was given the presidency. And now, there are rumors that he will be removed from office, so maybe…
In the meantime, a bizarre clue that JFK Jr. really is alive appeared in my email yesterday.
First, let me explain that I happened a few days ago to hear a clip from this show, where someone by the name of Candace WhiteLight said she believes JFK Jr. is playing the part of a man who claims to be master falconer, Alan Parrot: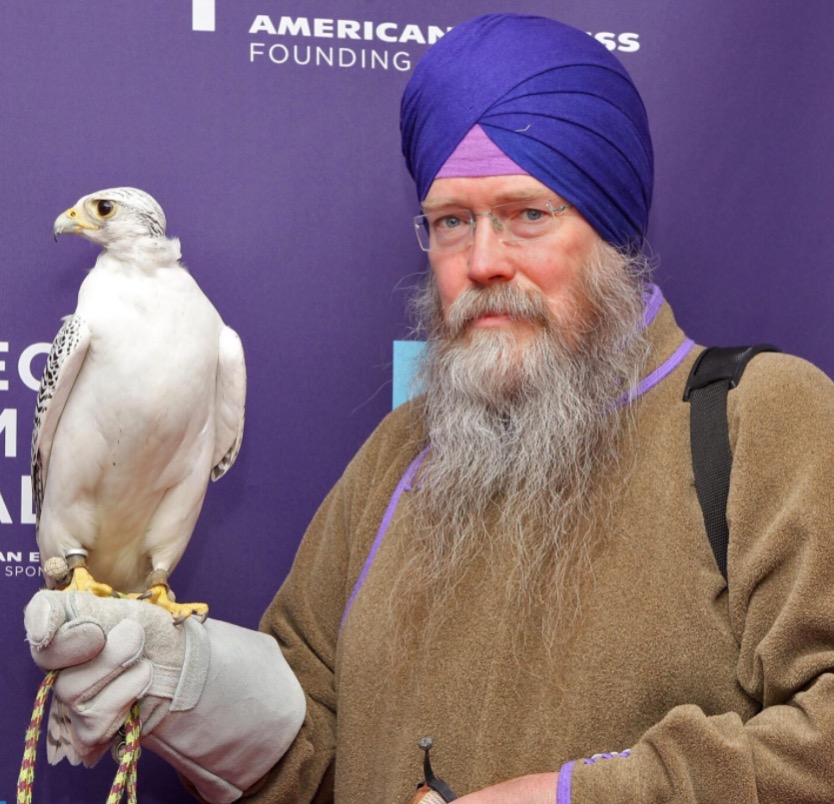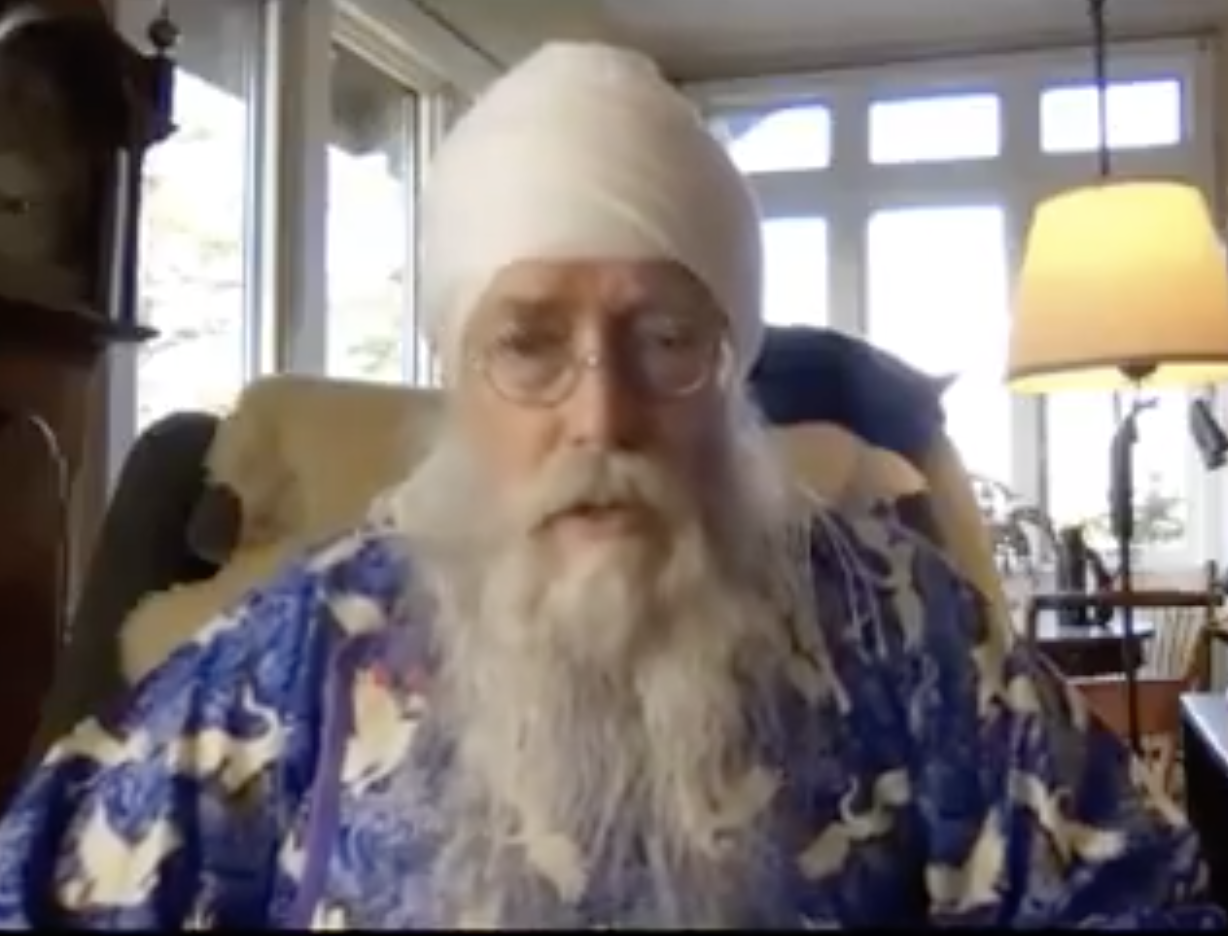 I looked up Falconer Parrot, who says he comes from New England, which could be an excuse to explain any similarities in accent with JFK Jr.
Falconer Parrot allegedly came to America after spending decades in the Middle East hob-knobbing with elite royal families, who are obsessed with falconry. In the process, he gained a lot of whistle-blowing info, which he has shared on video about dirty dealings by Hillary, the CIA, and the Bush and Obama administrations.
Sounds like it could be a cover story for JFK Jr. to dish dirt on his enemies after decades in witness protection. And Parrot's look could be a good disguise for JFK Jr.
But I asked myself where and why would he get the strange idea to choose falconry, as his cover profession? And who could he trust to teach him the ancient art?
Then the answer magically appeared in my list of yesterday's unread emails: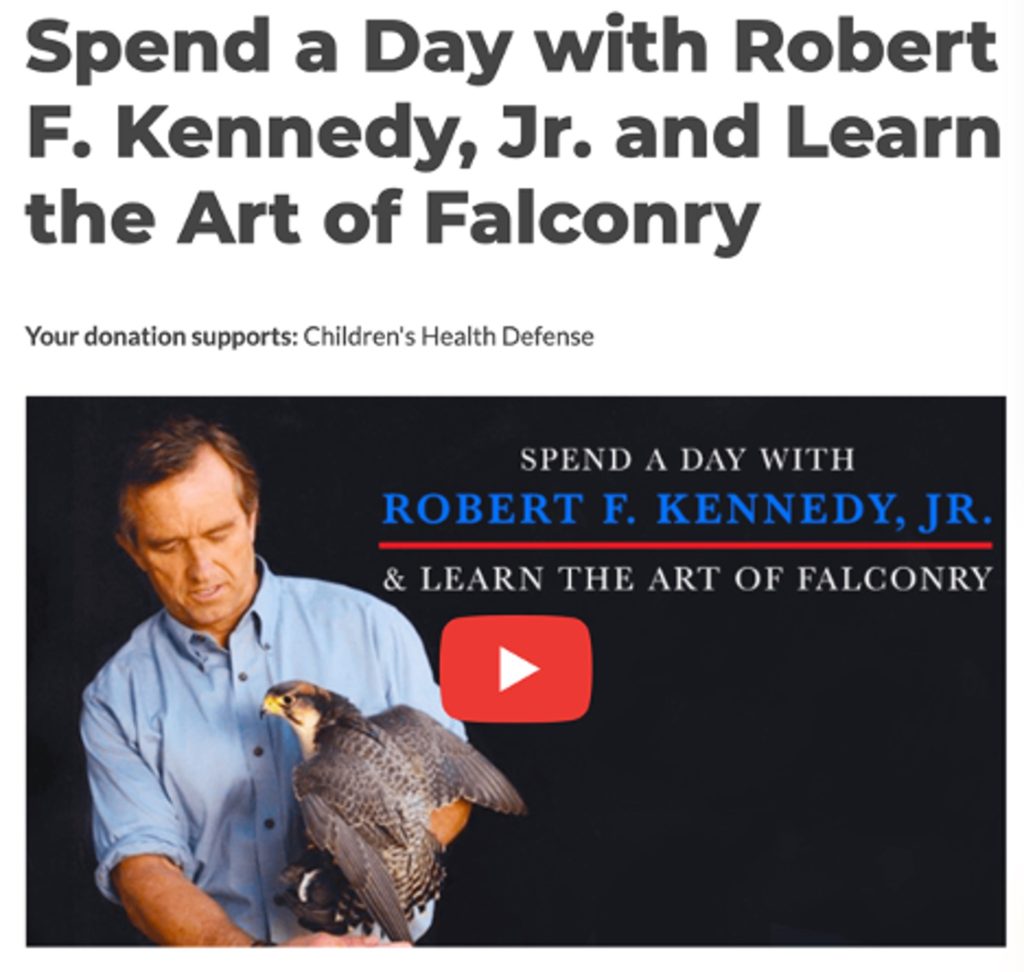 Now you could learn this 8,000-year-old sport from master falconer and former president of the New York State Falconry Association, Robert F. Kennedy, Jr.!
JFK Jr. mystery solved!! On the 58th anniversary of his father's murder, it all came together with great synchronicity in a matter of a few hours! There's no way this could all be a coincidence!
Very excited to see John junior alive and talking, while wearing a silly disguise, I found videos of "Alan Parrot" to watch.
And I was disappointed to see that Alan appears to be a real guy, who really is a Sikh with a long history as a falconer and a reasonable explanation about how he came to learn nasty high level secrets.
Oh well.
Lesson learned about too quickly buying into a "conspiracy theory."
To be fair, the fact that John doesn't seem to be Parrot, proves nothing about whether John Jr. really is alive. For example, since Alan's family and the Kennedys are both from New England, it's obvious that falconer RFK Jr. would know falconer Parrot. So there could be some agreement between the families to let JFK Jr. adopt the persona of Parrot at certain times.
The point is that we should have solid evidence before making final conclusions about such things.
In any case, to support the worthy cause of the Children's Health Defense, I entered RFK Jr's contest. After I made my donation, I was given the opportunity to post a brief message for him.
What to say? Then I remembered a live streaming interview with RFK Jr. when someone posted in the chat -"Touch your nose, if JFK Jr. is alive." Without hesitation, RFK Jr. touched his nose and kept talking.
So I wrote: Touch your nose if you've shared Falconry secrets with Alan Parrot 🙂
I'll let you know, if he gets back to me on that.
David Watkinson